High efficiency industrial fume extractor stone saw powder catcher welding dust collector
Product Detail
Product Tags
ITEM

DETAIL

M

odel 

name

YC-1

Fan power

2.2KW

Handling air volume

1131-2356 M3/H

Number of

filter cartridges

1

Fi

lter area

7.5 M2

Fi

lter material

Ordinary polyester

N

oise

<=80DB

C

ompressed air

0.6-0.8Mpa

P

ower supply

AC 380V/50HZ

Dimension(L*W*H)

750*676*1200 MM

Total Weight

140KG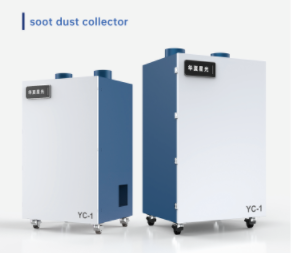 1. The advanced submerged flow layout and the inclined filter cartridge structure are adopted, so the dust collector has a good effect of synchronous cleaning during the working process.
2. The dust gas inlet is equipped with a dust baffle, which has the functions of buffering and wear resistance, and prevents the dust from directly impacting the filter cartridge at high speed, thus prolonging the service life of the filter cartridge.
3. The filter cartridge 15 is inclined and installed in a drawer type, which makes it easier to dismantle and replace the filter cartridge, and there are no transmission parts in the dust collector body, which minimizes the maintenance work.
4. For general dust, the filter cartridge can be used for a long time and does not need to be replaced, which saves the tedious work of frequently changing and washing the filter bag of the common bag filter, and saves a lot of maintenance costs.
5. Modular combination, the size can be chosen at will.
6. The original combination can be expanded and the dust removal unit can be added without making too many changes to the original equipment.
Suitable for arc welding, carbon dioxide shielded welding, MAG welding, carbon arc gouging welding, gas fusion cutting, laser cutting, special welding and other workplaces that generate fume.
The welding fume exhaust gas of the welding fume processor is sucked into the air inlet of the equipment through the universal dust hood, and the air inlet of the equipment is equipped with a flame arrester, the spark is blocked by the flame arrester, and the fume gas enters the settling chamber. Coarse dust directly falls to the ash hopper, and particulate dust is captured by the filter element on the outer surface. After the clean gas is filtered and purified by the filter element, it flows into the clean room from the center of the filter element. The clean air is adsorbed by the activated carbon filter for further purification and then discharged through the air outlet up to the standard.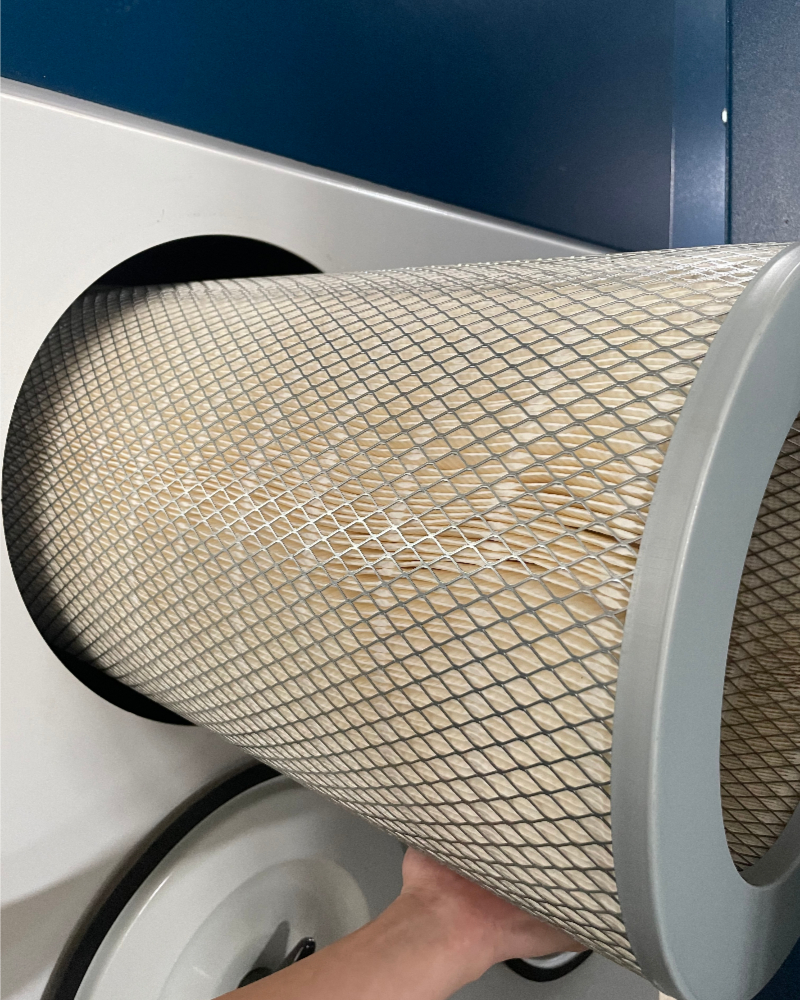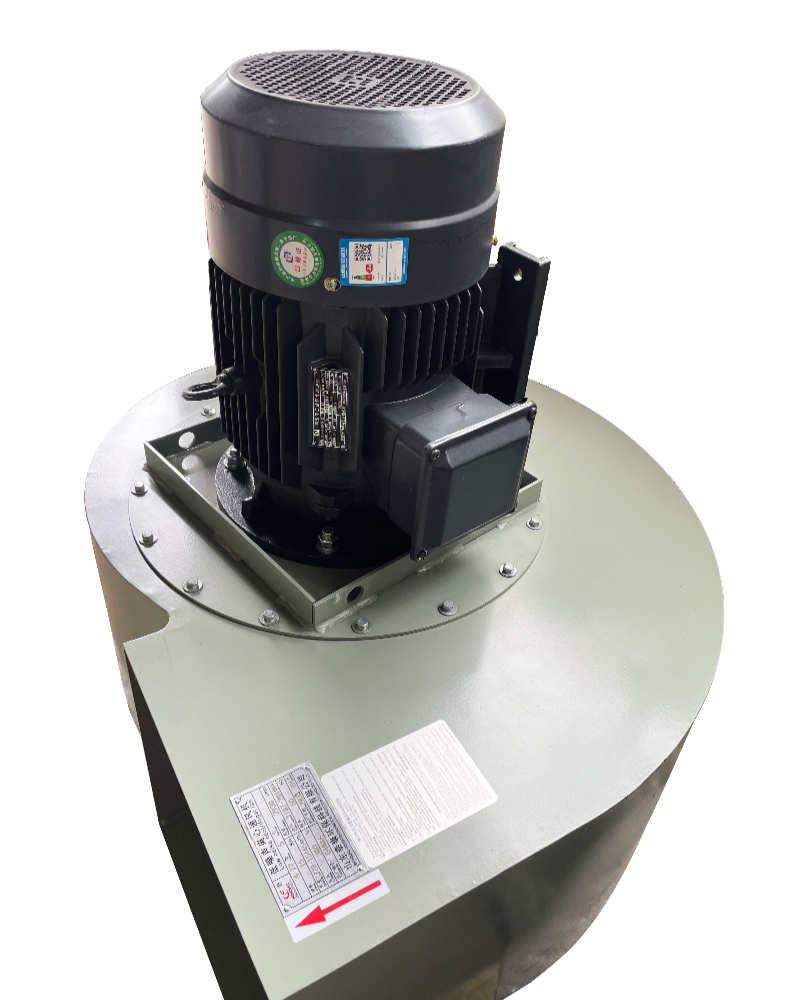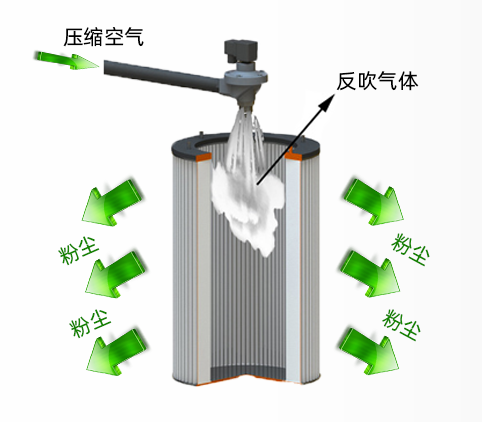 ---
---